Despite the horrible quality of these pictures, this could possibly be my favorite on my blog so far. I ended up wearing this out with Michael last Saturday for our little night out. Ending it with a lovely trip to Gypsy Den downtown to see a couple bands perform in their always cozy atmosphere.
(blouse- alloy, skirt- f21, booties- bamboo, tights- ebay)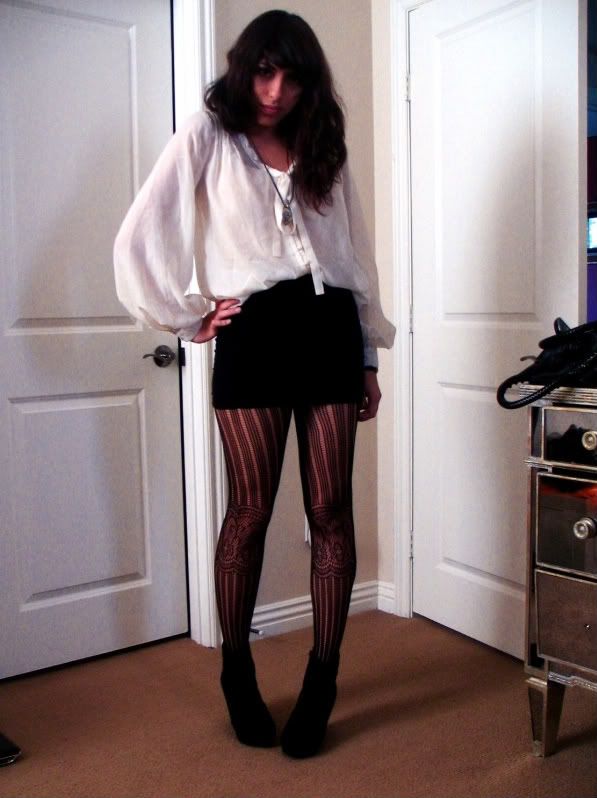 And the Florence blouse is back (as I coined it earlier). I just love it too much! The creme color, the flowy shape and tie- it's perfection. Mm and these booties so comfortable! Now today I must finish up on my Halloween costume, which only emphasizes how much of a nerd I am by the way. I feel so silly wearing it, so I'll see if I'll end up showing it to you guys later on!
What are your plans for this Halloween weekend, dolls? ♥
currently listening to: tales of brave ulysses- cream