Hello sweets! It's been quite a week, hasn't it? I have been wicked busy with classes and such, to the point where my horrid self completely forgot my mother's birthday this past Tuesday amongst my frantic studying for exams. I felt so bad today when I realized- I really need to make it up to her now!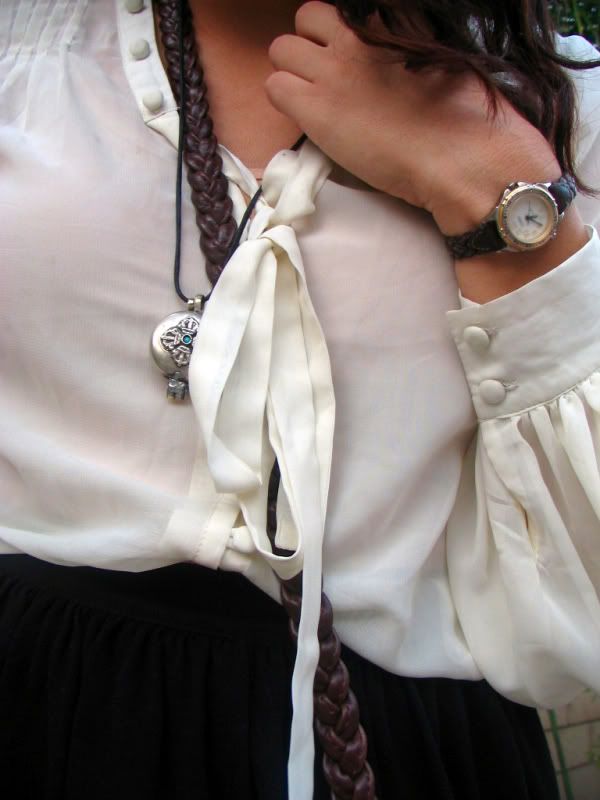 (blouse- alloy, skirt- american apparel, pixie boots- vintage ngystyle on etsy)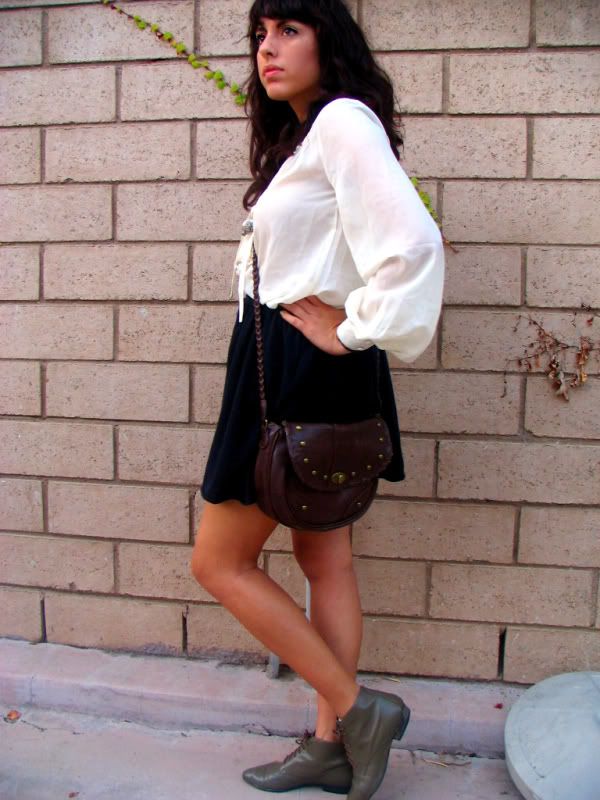 I doubt you all would find this nearly as life changing as me, but I have finally put my "rasta bag" to rest!... or at least for now. When this little bag came across my path, I knew it would be the perfect replacement (please don't hate me rasta bag!) being the absolute perfect size and of course that cross body style that I have been looking for! The braided strap slung across this gorgeous, ivory blouse I picked up, I feel really added a sort of boho feel to it. Funny little thing about the blouse- my boyfriend and I named it the "Florence shirt" since it was reminiscent of something we had seen Florence Welch from Florence and the Machine in. We couldn't quite figure out from where though- so if you know, please drop a comment and let me know! Oh Florence, you are one fascinatingly gorgeous and talented woman!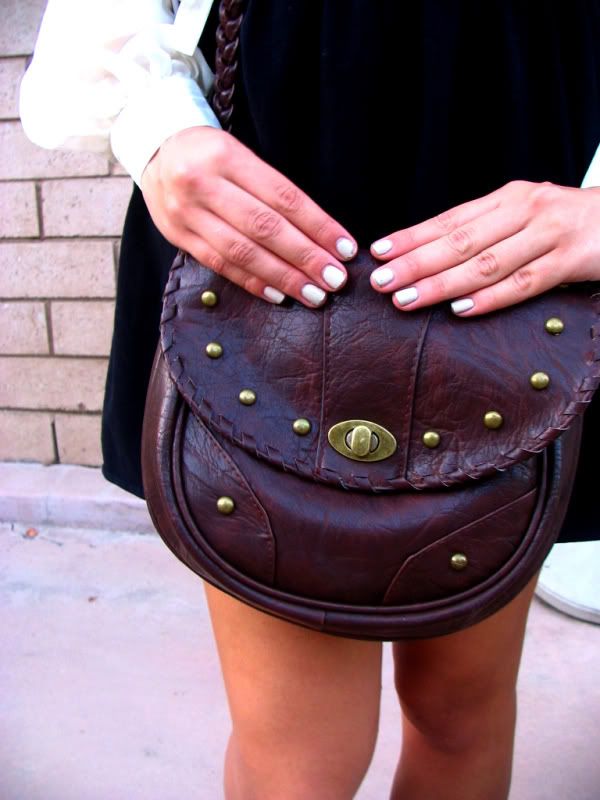 currently listening to: addicted to love- florence and the machine